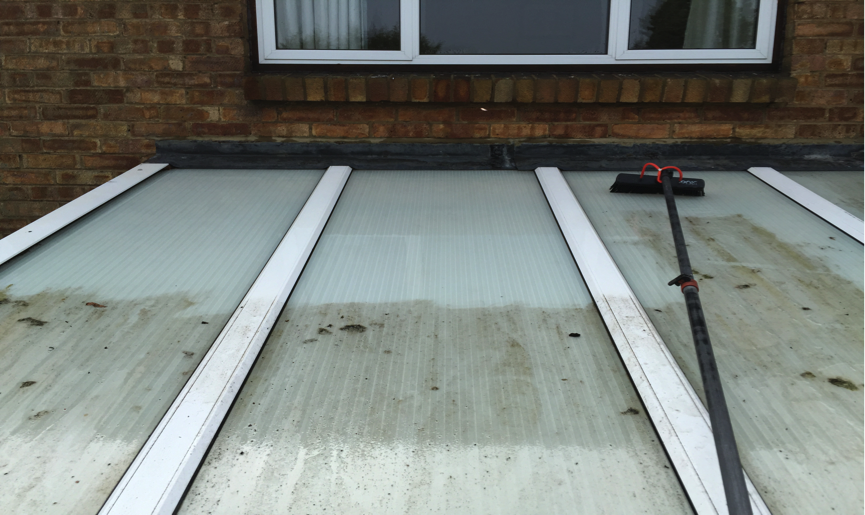 A conservatory can be the focal point of a garden, it can be a great renovation to add not only just light and space but also added value to a property, therefore maintaining a conservatory can only be beneficial. If you have a full or partial glass conservatory it is important to have it regularly cleaned to avoid dust, grime and smears from preventing light entering the property.
When we carry out a conservatory clean, we like to clean everything from the decoration on top, all glass or perspex, all struts, supports, cladding, fascia, guttering and downpipes to the sills at the very bottom. Conservatory Cleaning carried out with the usual Rise and Shine Cleaning attention to detail.

The conservatory roof in particular is often neglected by home owners, the roof itself is the most affected by debris such leaves, foliage, and animal droppings that can cause structural damage to the conservatory. The conservatory roof can also be the source of issues within the surrounding guttering as the build up of debris often relocate from the roof into the gutters creates blockages.