Why remove moss from roofs?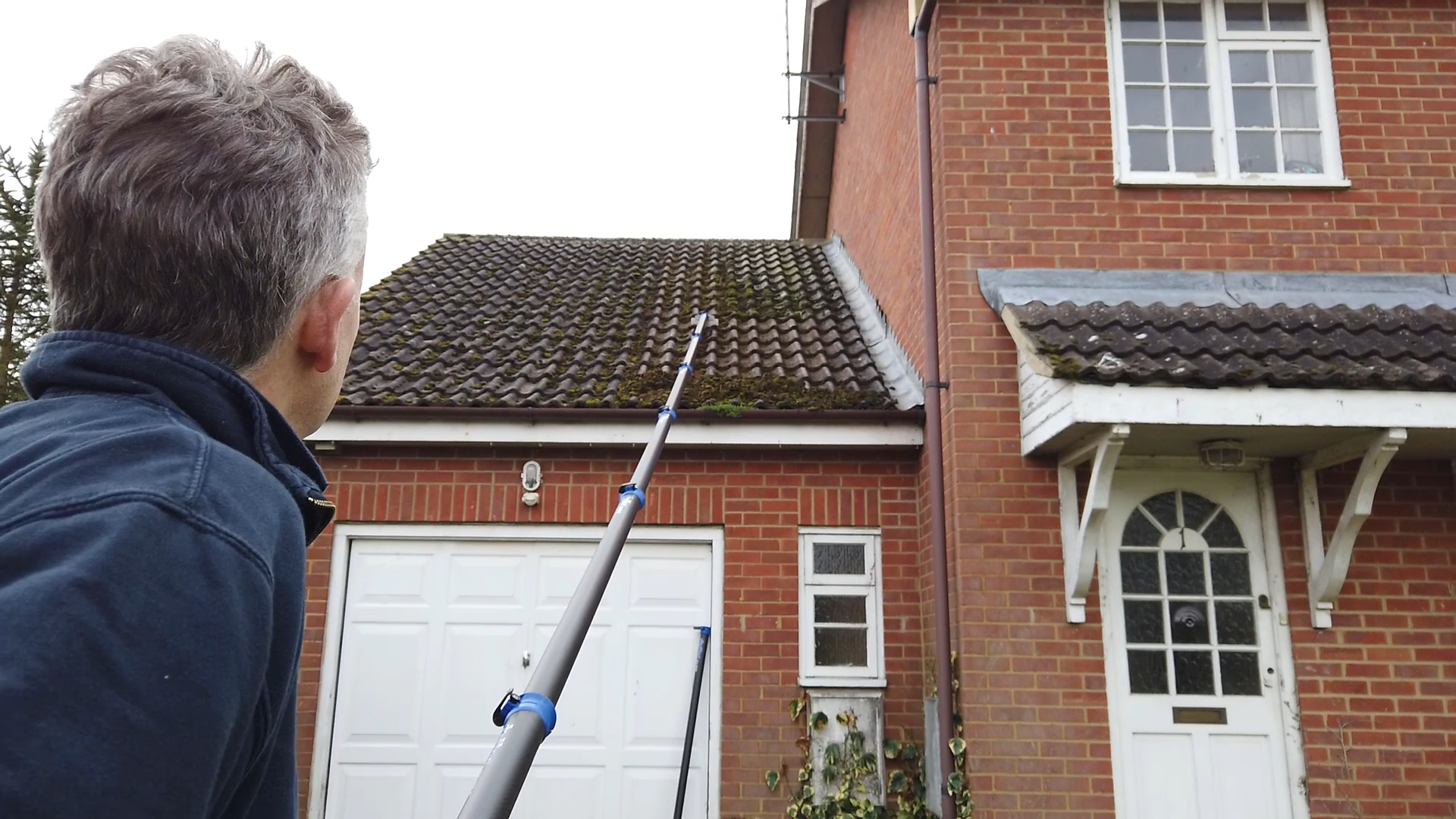 Apart from being very unsightly, moss on roofs also affects the drainage of rainwater away from the roof. Moss can impede the flow of water on route to the gutter, and also fall into guttering systems, inhibiting the flow of water away from the property. Water will always find its way past an obstacle invariably causing the gutters to overflow, and can in turn cause very expensive damp repairs on homes.

Some Frequently Asked Questions.
Can moss damage your roof tiles?
Moss acts like a sponge, retaining water and preventing your roof from drying out. If left unchecked, damp can permeate the tiles and roof, causing possible structural damage. This is especially true during the winter months, where ice can form in moisture trapped against the tiles or masonry. When water freezes, it expands, potentially causing tiles to raise, chip or crack, leaving it vulnerable to the elements.
As a haven for insects, moss also attracts birds, who feed on and dislodge the moss, sending it tumbling into the gutters, causing potential blockages.
Why does moss grow on your roof?
Being part of the water loving algae family, moss (and lichen) thrives in shady, damp environments. So, properties that are north-facing or surrounded by overhanging trees, tend to receive less daylight, which prevents the roof from fully drying out. Over time, moss starts to grow in damp areas.
Have you ever wondered why moss tends to form at the edges of roof tiles? Well, as rainwater flows over the roof tiles, water cohesion, or the sticky quality, that enables waters droplets to form on your windows, causes it to cling to overlapping roof tile edges. This trapped water, unless dried out, creates a damp haven, perfect for moss formation. Where tiles are chipped, cracked, or damaged, water can permeate the surface, creating ideal conditions for moss growth.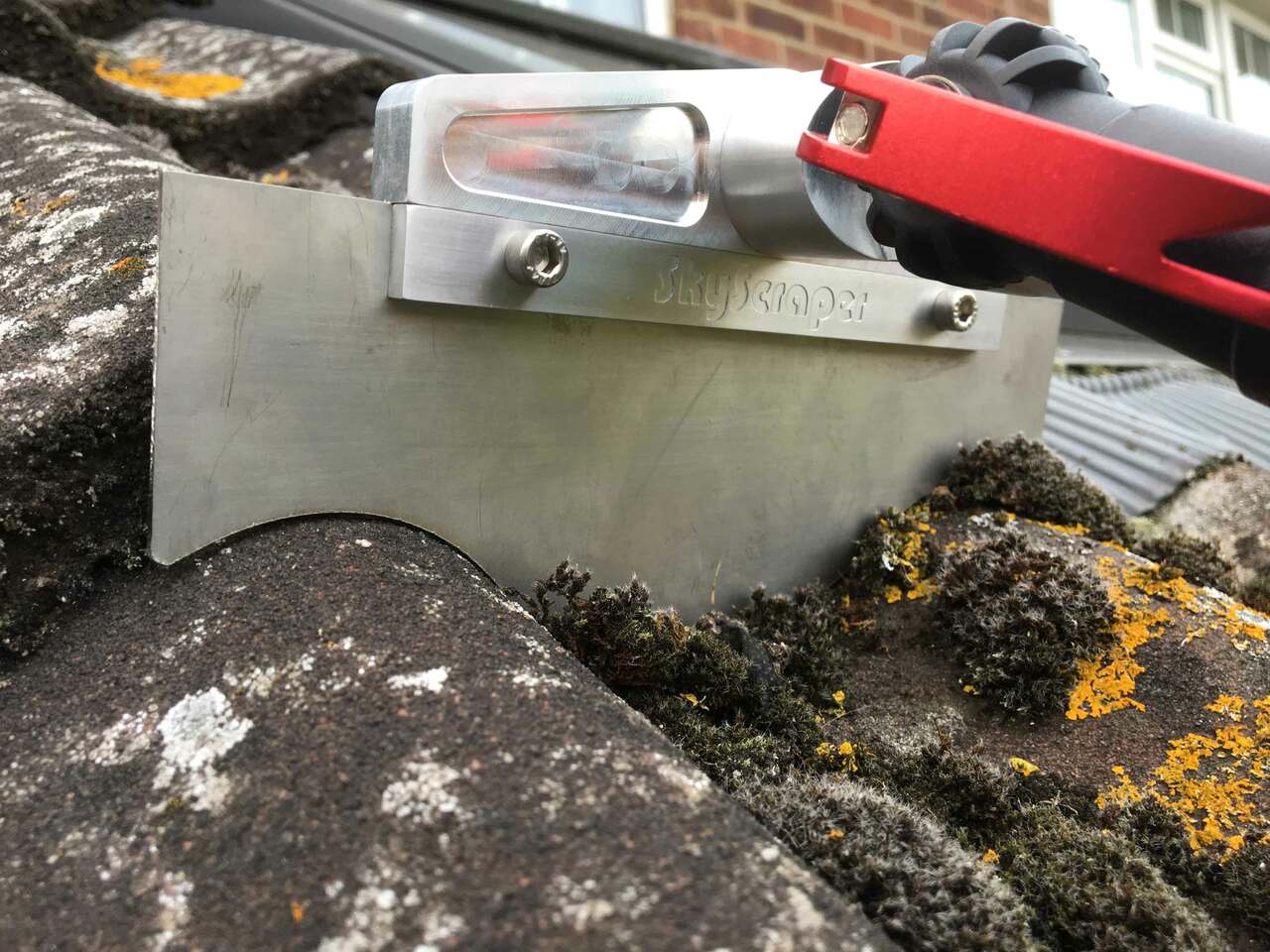 We are able to clean roofs using an interchangeable blade system via poles safely from the ground, removing the need to physically be on the roof, which could then lead to possibly damaging tiles.Blades, to suit the following roof tiles:
Anchor Bold Roll
Marley Double Roman

Marley Ludlow Major
Marley Ludlow Plus
Marley Mendip
Marley Wessex
Redland Grovebury
Redland Regent
Redland Renown
Flat and Flat Nylon